January-March 2019 Report

JeanT.Elmera
Jtelmera @gmail.com
Why is Haiti so poor?
During the past 33 years Ihave had the privilege of traveling all over Haiti. I believe there are three major reasons why Haiti is so poor. 1. Due to our geographic location, our country hasbeen devastated by hurricanes, earthquakes and disease. 2. The country has had a history of poor governments which has led to wars and internal strife. 3. The country has had a poor education system. 4. The country has not received the simple message of the Gospel as presented in the New Testament.Only God and His people can make a difference in this Island by sharing the liberating truth of Christ and His gospel with the people.
Unrest
During the last couple of months, we have had a series of unrest and acts of terrorism against the government. For three consecutive weeks the country was closed and for two Sundays most churches had to close their doors. Our church at Delmas had to shorten our worship to 40 minutes with no Sunday school. The situation is getting a little better now.
Highlights
During the last three months we have had 31 baptisms.
We had had three gospel meeting at Pageste ,Dubuisson, and Delmas.
Media Ministry
I am privileged to be on two radio and two TV programs each week. Contacts and questions about the Bible continue to be received.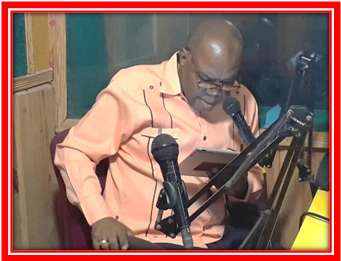 We are on Facebookwith our programs and this to generatesa lot of interest and contacts.
Our Preaching School
We have 49 students in the second year of our School of Preaching program at Delmas. They continue toreceive teaching on the Books of the Bible, Greek and Hebrew languages, the church, and communication skills. We are very proud of these students. Our graduates are performing with zeal and enthusiasm in surrounding churches and we see a great future ahead for the church in Haiti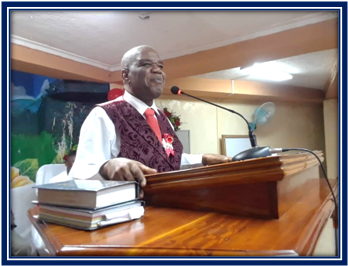 Plan for the next quarter
Preacher Seminar in the country of Dominican Republic in June.
Send out our youth for activities in other congregations in June.
Churches of Christ throughout Haitiwill meet June 22 as a day of preaching and fellowship. We will also be taking up a combined contribution to help one our most needy churches.
Special projects
The Delmas church has an opportunity to buy a piece ofprime property next to our building to have as a recreational spot for our 350 daily Bible school children as well as to provide parking for our building. The Delmas church is sacrificing all the money we can. If anyone would like to contribute to help purchase this property, please contact us through the Britton Road elders in Oklahoma City (405-478-0125).
Santiago DR church project for a building
Archaiechurch project for land
Leogane church project for a school building.
I want to conclude with a big "thank you" for your support and prayers. Without you there is no way we could achieve all theseprojects and activities. We also are praying that God would bless you with heath, strength, and success in you endeavors. I will with be travelling to assist my daughter Nellie who is graduating in Hampton, Virginia, on May 12, 2019
1Cor. 15:58
Yours for spread of the Gospel,
Jeantyrard Elmera
­